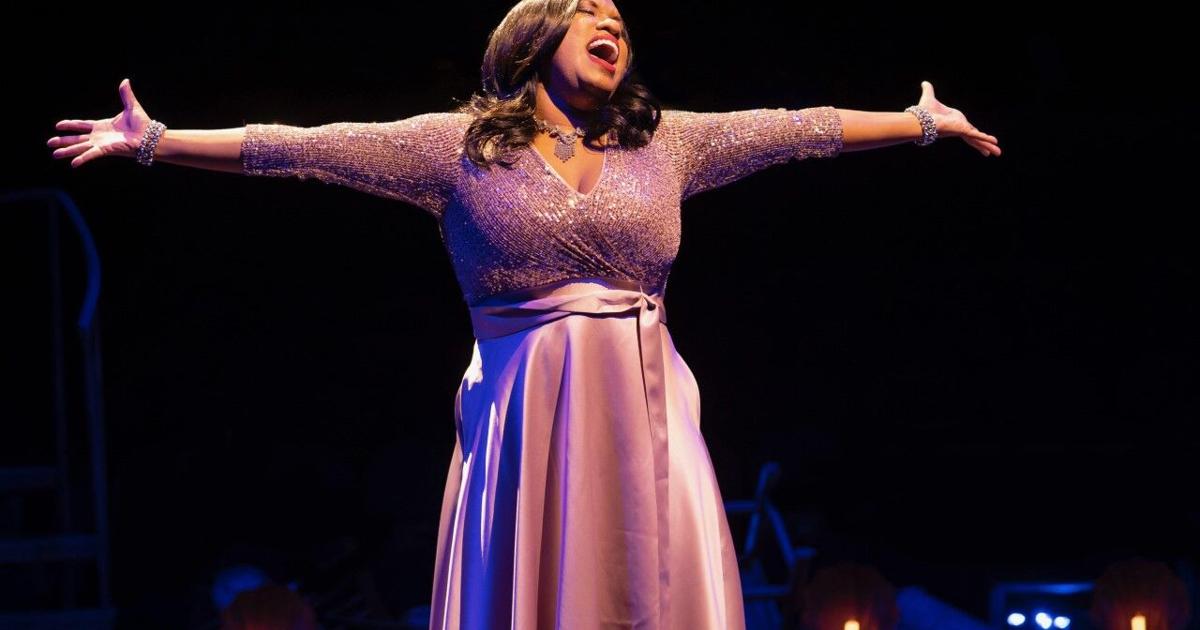 Sun Valley Opera has a final reminder for the winter | Events
Sun Valley Opera will close its Winterfest 2022 with a "Diva Party & Concert" in Ketchum on Sunday, March 20, featuring Broadway artist Allison Blackwell.
She will perform her show "First You Dream", featuring songs from her biggest influences including composers George Gershwin, Harold Arlen, Cole Porter, Carole King, Irving Berlin and Stephen Sondheim, and performers such as Judy Garland, Barbara Streisand , Leontyne Price and Aretha Franklin.
She had the chance to play Franklin in the Broadway show "A Night with Janis Joplin" in 2014 to rave reviews.
Debuting on Broadway with the opera "Porgy and Bess", she shared the stage with her idols Audra McDonald, Norm Lewis and David Alan Grier. It's one of the first operas she remembers listening to, along with "Hansel and Gretel."
During the early phases of "Pretty Woman: The Musical," she helped grow the show into what it became, originating a starring role.
In Las Vegas, she starred in the original cast of "The Lion King," one of her favorite shows, and was later invited to do the show on Broadway.
Blackwell recognizes the difficulty of realizing his dreams.
"We love what we do, but it's physically and mentally very taxing to put on a consistent performance eight shows a week for an audience," she said.
She has won numerous awards in her field, including one from the San Francisco Bay Area Theater Critics Circle.
"No matter what field you work in, it will be competitive," Blackwell said. "I just think you have to be true to yourself, work your art and your craft. Don't worry about rewards. Just be honest with yourself and give your best to your audience.
Before taking the stage, she sips honey and ginger tea, turning on the humidifier while warming up vocally and physically. Despite her expertise, she still feels anxiety before performing, she said.
"I'm nervous all the time," Blackwell said. "Even though I'm well prepared, it's still nerve-wracking."
The reaction of the public puts her at ease.
Growing up, Blackwell listened to his father play the piano. Both of his parents were music teachers, now retired after 45 years. She saw her mother conducting orchestras. She started to play the violin, then to dance.
She gave lessons herself.
"I want to give them the lessons I've learned – the pitfalls, the joys, the successes – I hope to give them something they can use to become the best actor and performer they can be," Blackwell said.
While studying at Spelman University, she majored in English, planning to become a lawyer. Taking a year off, she worked in Congress for Stephanie Tubbs Jones, a Representative from Ohio.
However, opportunities to sing continued to appear. After performing a concert with the Baltimore Symphony Orchestra in 2002 as a featured soloist, she realized it was her calling. She received her master's degree at the Boston Conservatory and then moved to New York. The rest, as they say, is history.
"We have a lot of choices in our lives," Blackwell said. "I think you should go for what you love to do. Sometimes it's really scary. …I hope when I sing it inspires people to dream bigger. If you work hard, dreams can come true.