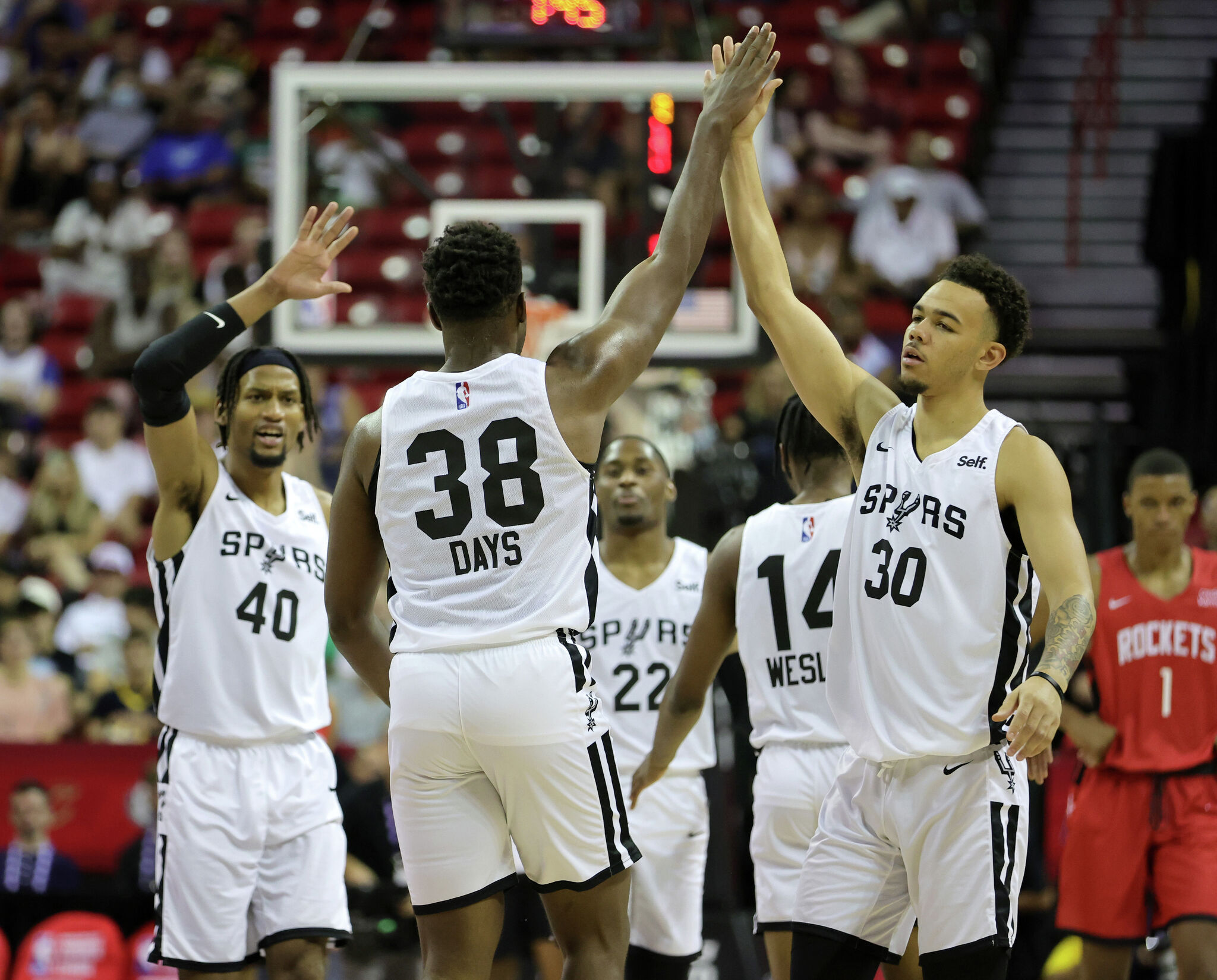 Spurs rookies finish NBA Summer League on the Las Vegas Strip
The young guns San Antonio Spurs came away with a 90-87 win over the Memphis Grizzlies on Saturday, July 16, to cap off their Las Vegas NBA Summer League experience. The Silver & Black finished with a 1-4 record in their five Summer League games.
While the trip to Sin City didn't end with the championship game in San Antonio, the 10-day excursion to the entertainment capital of the world saw our young bucks get acquainted with all things Vegas.