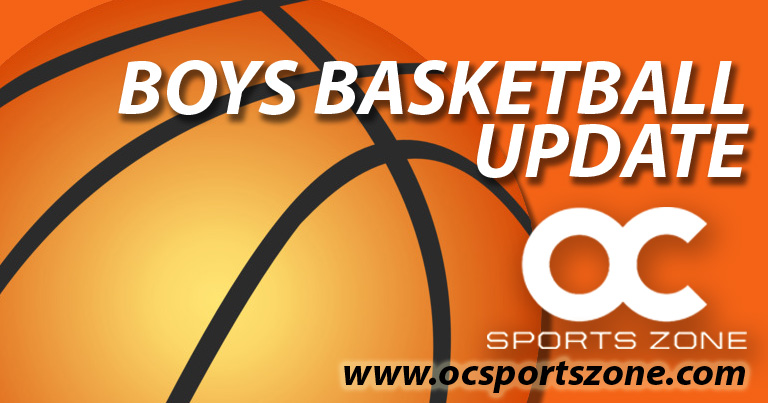 Santa Margarita, Crean Lutheran, Estancia and Capo Valley Christian win on Saturday
SANTA MARGARITA 80, ACADEMY SAN GABRIEL 67: The Eagles improved their record to 10-0 with a victory on Saturday. Rockwell Adams led the Eagles with 39 points.
CREAN LUTHERAN 67, LIBERTY MAGNET 41: The Saints (5-0) claimed victory in the Nike Gold division of the Tarkanian Classic on Saturday night in Las Vegas. Koat Keat scored 19 points, took seven rebounds and had four assists and Vyctorius Miller had 16 points and three assists. Parker Tuttle added 12 points and had four 3-pointers for Crean Lutheran, who advanced to the semi-finals on Monday night against Bigham High School.
ESTANCIA 63, CENTURY 22: The Eagles recorded a non-league victory on Saturday night. Julian Martinez had 10 points and Raymundo Herrera nine points to lead Estancia.
CAPO CHRISTIAN 70 VALLEY, SIERRA VISTA 64: The Eagles improved their record to 11-0 with a non-league victory. Bence Duka had 25 points and 12 rebounds, Mac West scored 15 points, grabbed eight rebounds and had three interceptions, Arik Mawien had 15 points, eight rebounds and three blocks and Athian Athian had nine points and eight rebounds for conduct HVAC.
–Tim Burt, OC Sports Zone; [email protected]