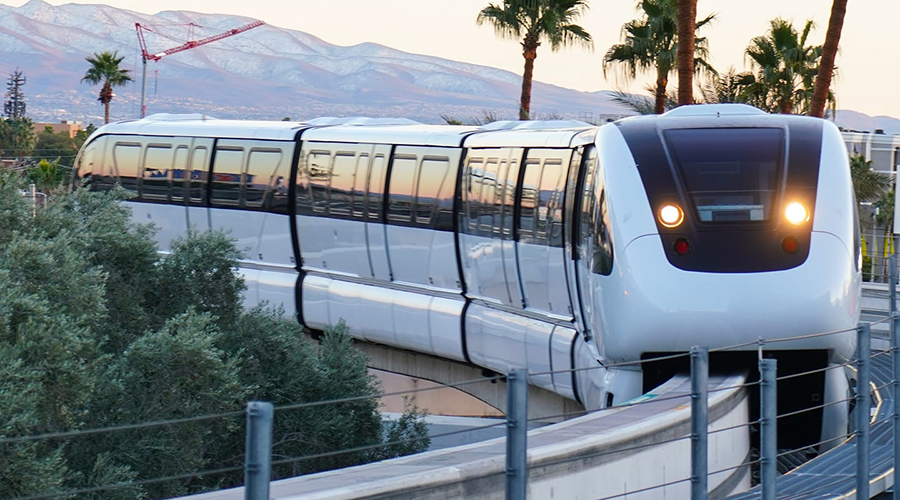 Rail News – Las Vegas monorail halts construction. For railway professionals
Railway news
Passenger train
04/30/2020
Railway news: Passenger railways
The Las Vegas Monorail Co. has suspended construction of two monorail stops on the Las Vegas Strip due to the COVID-19 pandemic, according to a local report.
All monorail activities related to the Mandalay Bay extension and the Sands Avenue station project, which includes the construction of a monorail stop at the future MSG Sphere entertainment venue, have been suspended, a spokesperson for the monorail at Las Vegas Review.
Construction of the MSG sphere, located at the Venetian off Sands Avenue, has also been suspended by its developers. Overall completion of the project – originally slated for 2021 – is expected to be delayed, the developers said in a March press release.
Monorail operations have been suspended since March 18 due to the pandemic.
Monorail officials told the outlet the company had requested emergency advance funds for economic disaster loans through the US Small Business Administration, but had not received funding. .