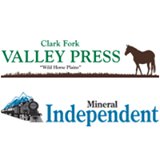 NW Montana Fair and Rodeo opens August 17
The 2022 Northwest Montana Fair and Rodeo opens Aug. 17 at the Flathead County Fairgrounds in Kalispell and will include a performance by country star Lee Brice, three nights of Ram PRCA Rodeo, a stunt show at Big Air Bash motorcycle, a carnival and hundreds of exhibits.
Rodeo and Big Air Bash tickets are still available and can be purchased online at www.nwmtfair.com.
A limited number of discounted Carnival tickets are on sale at all Whitefish Credit Union branches, the Fairgrounds office and the CHS Kalispell store.
RAM PRCA RODEO
The Ram PRCA Rodeo will take place August 18-20 and will feature world-class athletes from Canada and across the United States aiming for the Rodeo National Finals in Las Vegas. Events include bareback, saddle bronc, steer wrestling, tie-down, team rope, barrel racing, and bull riding. Adult tickets range from $30 to $35. General admission tickets for children ages 6-12 are $15, and children 5 and under are seated free in the general admission area. As part of Senior/Kids Day on August 18, seniors ages 65 and older can purchase rodeo tickets for $15 at the senior rest area for the Thursday night rodeo.
BIG BLOW OF AIR
The fair culminates on August 21 with the return of the popular Octane Addictions Big Air Bash, a motorcycle and snowmobile stunt show featuring riders who have competed and won medals at the X Games. Adult tickets are $20, children 6-12 are admitted for $10, and children 5 and under are seated free in the general admission area.
CARNIVAL
Purchased in advance, "Pay One Price" carnival tickets cost $25 each and can be redeemed at the carnival ticket booths for a wristband that entitles a person to unlimited rides on most attractions for one day. Tickets can be used any day of Carnival August 17-21 and are the cheapest way to experience the rides. Visitors can purchase tickets until 5 p.m. on August 16 or while supplies last. Wristbands will also be available at all carnival box offices during the fair for $35 each.
ENTRY TO THE FAIR
Admission to the fairgrounds is paid at the gate and costs $8 for adults and teens, $5 for seniors 65 and older, and $5 for children 6-12. Children 5 and under are admitted free. Visitors can save money by purchasing admission tickets through August 19 or while supplies last at any Whitefish Credit Union branch in Kalispell, Columbia Falls or Whitefish during regular business hours. opening of banks from 1 August. Advance admission tickets are $5 per person, regardless of age.
Thursday is senior/children's day at the fair. Children 12 and under and seniors 65 and over are admitted to the fairgrounds free of charge on this day.
For more information about the Northwest Montana Fair & Rodeo or to purchase event tickets, visit www.nwmtfair.com or call (406) 758-5810.