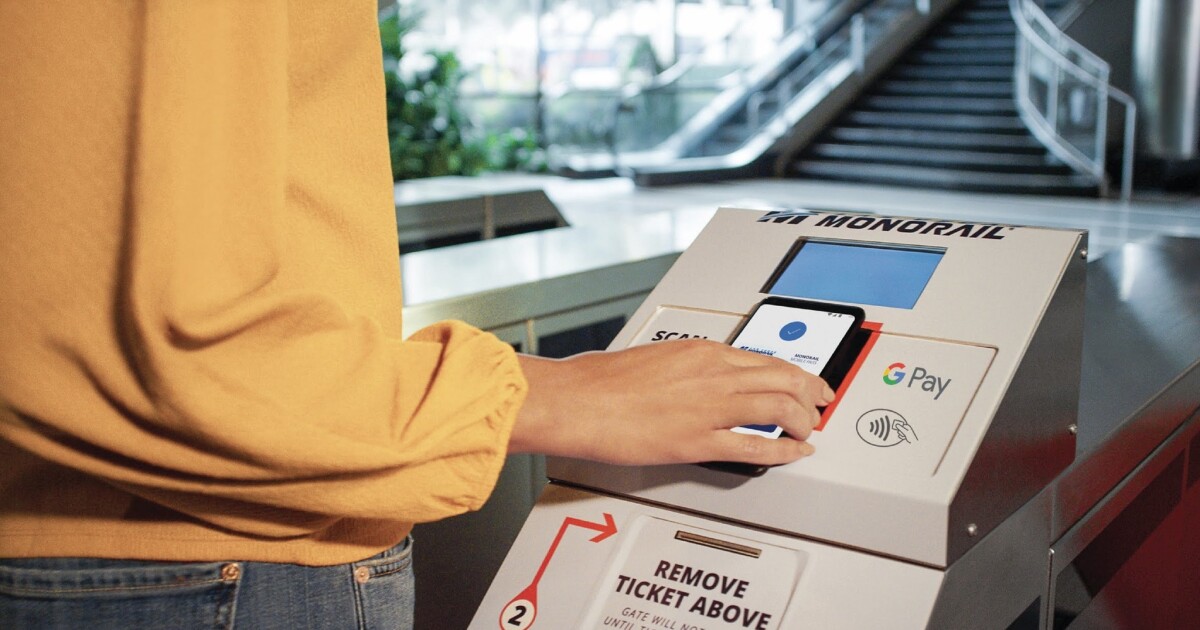 Las Vegas Monorail offers virtual ticketing for Android users
Android smartphone users no longer need to whip out their wallets when traveling on the Las Vegas Monorail. Monorail officials on Monday announced the launch of what is described as the world's first "virtual transport ticketing".
The privately funded transit company, with seven stations along the Strip, now accepts Google Pay. Using MIFARE "contactless technology", passengers who pre-purchase tickets using the app can simply tap their Android phone at the gate to access the trains.
Rafael Sotomayor, an executive at technology developer NXP, said in a prepared statement that he believes the monorail will serve "as a model for other public transportation systems to follow, not just in the United States but around the world. ".
To celebrate the new service, Google Pay users who purchase unlimited passes can save 20%. The offer, available for a limited time, drops the price of a 48-hour pass from $23 to $18.40.
Those who don't use Google Play can prepay with the Monorail's Scan and Go mobile ticket office. Users receive tickets with QR code by email or SMS to scan at the gates.
Officials said the new technology reduces waste through the elimination of paper tickets. Electric trains already provide zero-emission transport.
Nearly 5 million people rode the Las Vegas Monorail in 2016. It connects the SLS at the northern end of the Strip to the MGM Grand more than three miles south along Las Vegas Boulevard. Plans are underway to extend the line further south to Luxor and Mandalay Bay.
For further information: Las Vegas Monorail, (702) 699-8222
Twitter: @latimestravel