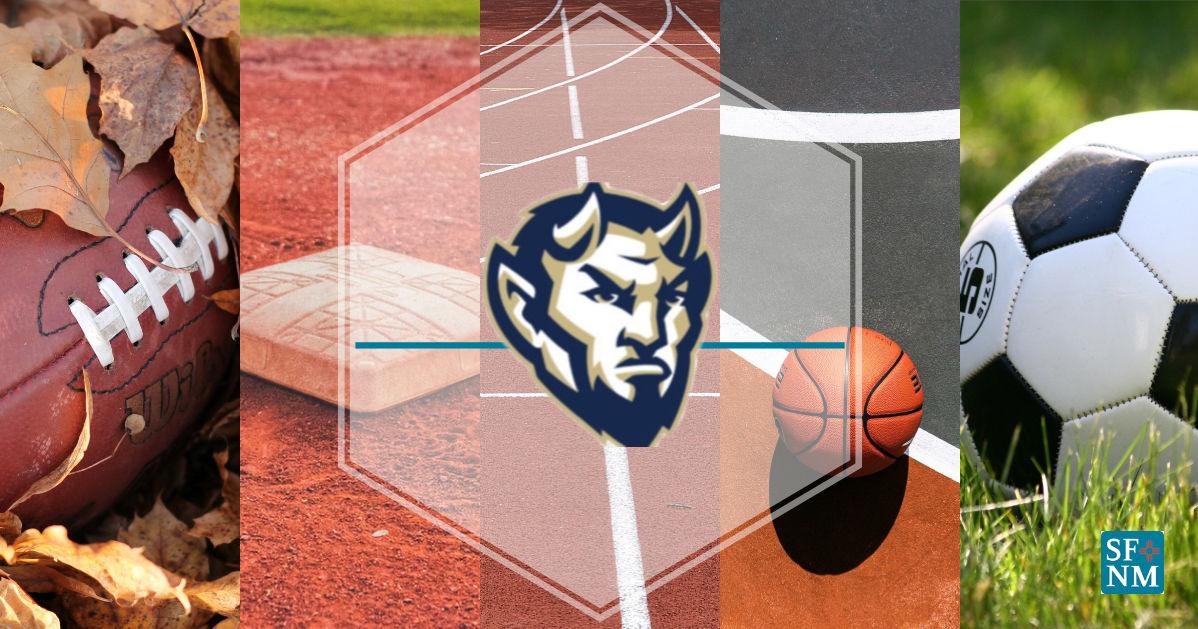 Demons hold on in overtime to beat Valley 45-40 for Hub City title | Sports
Santa Fe High 45, Albuquerque Valley 40 OT
What happened: The Demons picked a bad time to dig in, as the Vikings outscored them 13-3 in the fourth quarter to force overtime on Saturday in the Hub City Invitational championship game in Belen. Valley had nothing left after that, as Santa Fe High scored all five points in the extra period to win and remain undefeated.
Best players: Rob Martinez scored 15 points to lead the Demons, while PJ Lovato had 12. Lucas Turner added five, but scored a crucial 3 in overtime.
And after: Santa Fe High (7-0) will face Rio Rancho at home on Tuesday.
Albuquerque Menaul 58, Saint-Michel 49
What happened: The third quarter was the loss for the Horsemen, who managed just seven points as the Panthers turned a 26-21 halftime deficit into a 38-33 lead heading into the fourth quarter.
"We were just overworked in the third quarter," said St. Michael's head coach David Rodriguez. "We couldn't generate any points. It was only a difficult third quarter.
Best players: Devin Flores continued his strong game to start the season with 17 points, while Lucas Gurule added 10. Menaul had 20 points scored by Maximus Mispa, while Sting Mingzne added 11.
And after: St. Michael's (0-7) plays Capital on Tuesday.
What happened: The Bears used their height (three players 6-foot-4 and over) to their advantage to win the white bracket title from the Bruce King Invite in Moriarty. But Estancia had no answer for Cardinals goaltender Matthew Gonzales, who set the net on fire for 55 points. He hit 10 points for 3 points and went to 12 for 14 from the line.
"People are getting their money's worth tonight," said Robertson head coach James Branch. "A spectacular performance."
Best players: Gonzales shone on everyone, but Kenneth Montoya scored nine points for the Cardinals. Estancia had four double-digit players, with Cody Larson in the lead with 20 points.
And after: Robertson (2-2) travels to Santa Rosa on Thursday.
Los Alamos 52, Artesia 34
What happened: The Lady Hilltoppers launched their offense, using a 19-point third quarter to take a 42-17 lead in the fourth quarter as they stopped a two-game losing streak. It was the first time this season they had crossed the 40-point mark, and Los Alamos head coach Ray Romero said the team had made a concerted effort to work on their shot in order to help players gain confidence.
"We're playing good defense, but we're just not scoring enough," Romero said.
Best players: GG Romero led the Lady Hilltoppers with 19 points, while Carley Holland added 18.
And after: Los Alamos (4-4) have a week off before facing Belen at home on December 18.