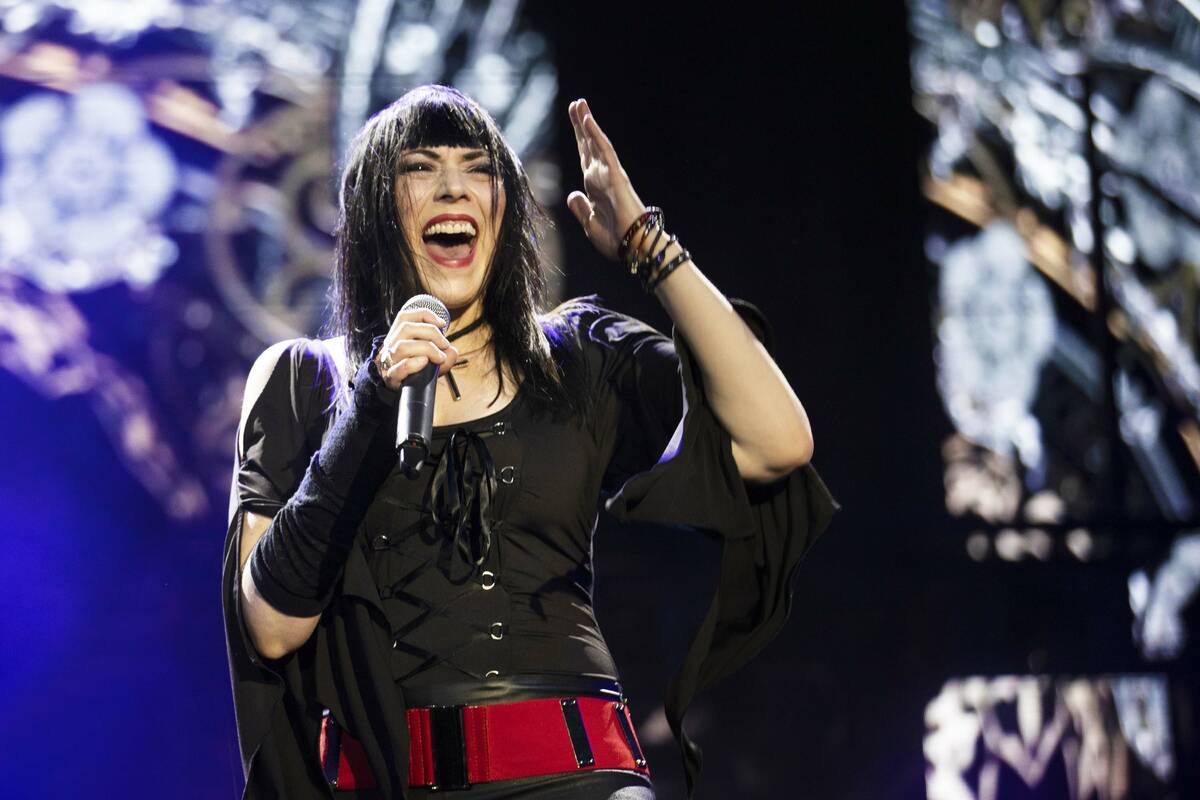 Closure of three Las Vegas Strip shows as venue closes
A pandemic reopening success story ended, without warning or fanfare.
Mosaic on the Strip, home to three current productions, closed this week. Location Operator Dean Coleman from SPR & Promotions informed the producers of "MJ The Evolution", by Elyzabeth Diaga "Queens of Rock" and the burlesque revue "Lady Like" on Wednesday, they should be released immediately.
The venue was due to cease operations in September, as the owners of the plot reportedly plan to raze the building for a retail concept. Coleman said Thursday that the property's anchor tenant, Adventure International, communicated those plans. The shows had aired as part of this September timeline.
But this week's close came ignominiously and without warning. Coleman said he detected the smell of burnt wires backstage on Monday. He felt it would require at least an intensive review of the site infrastructure, and possibly repairing or replacing the wiring.
At this point, he said, it made more sense to just close the room than to pause, renovate and reopen.
"I wasn't going to pay the money, first and foremost," Coleman said. "Secondly, having the work certified by the fire department and following up on it would have been a very time-consuming process."
Coleman is confident that the "MJ" show will find a contender, as Mosaic's top-selling show until it closes. The production is led by an artist capable of paying homage to Jackson Michael Firestoneendorsed by members of the Jackson family and employs a dance crew and three performers representing Jackson over the years.
"Queens" is likely to search for a new venue in Vegas while filling road dates. "Lady Like", which only played for a month, is also looking for a room.
In a statement, the show's producers said, "Creative Productions has always anticipated a limited engagement at this venue to present 'Lady Like' and will be accelerating its move to another venue."
Mosaic on the Strip was placed behind the mall anchored by Walgreen's across the Strip from Park MGM.
Over the years the club has operated under the names Metz, Utopia, Empire Ballroom, Boulevard Theater and Tommy Wind Theatre. Coleman's business took over in late 2019, opening in February 2020, just before COVID. The hall could accommodate about 500 people for production shows.
Coleman was able to hold limited capacity shows in October 2020, with "Queens of Rock", Kyle Martin's "Piano Man" tribute to Billy Joel and Elton John, and the men's magazine "Aussie Heat". "MJ The Evolution" opened months later. Diaga's show had just returned from a hiatus.
There were also loose plans to revive "A Mob Story," later from the Plaza, at Mosaic (the signs were up, but the show never went on sale). Productions such as the dance revue "Little Miss Nasty" were in talks to open but never materialized.
Since its run at Mosaic, "Aussie Heat" has moved to Notoriety Live. "Piano Man" is set to open next week at the V Theater in Planet Hollywood's Miracle Mile Shops.
Coleman's company oversees more than 20 touring shows. He focuses on "MJ", with a great guitar Christian Brady, who also played in the groups "Queens" and "Piano Man". Coleman cut about 20 minutes from the show and — wait for it — adding a hologram figure.
"My plan was to have a show here and do another tour through Europe," Coleman said. "I was planning to present it here next year, but now I might do it in October."
As for other productions it has provided a short-term home, Coleman said, "We're sad to be closing our doors today, but the way the market is, it's tough. I hope for the best for many shows in Las Vegas.
John Katsilometes' column airs daily in Section A. His "PodKats!" podcast can be found at reviewjournal.com/podcasts. Contact him at [email protected] Follow @johnnykats on Twitter, @JohnnyKats1 on Instagram.