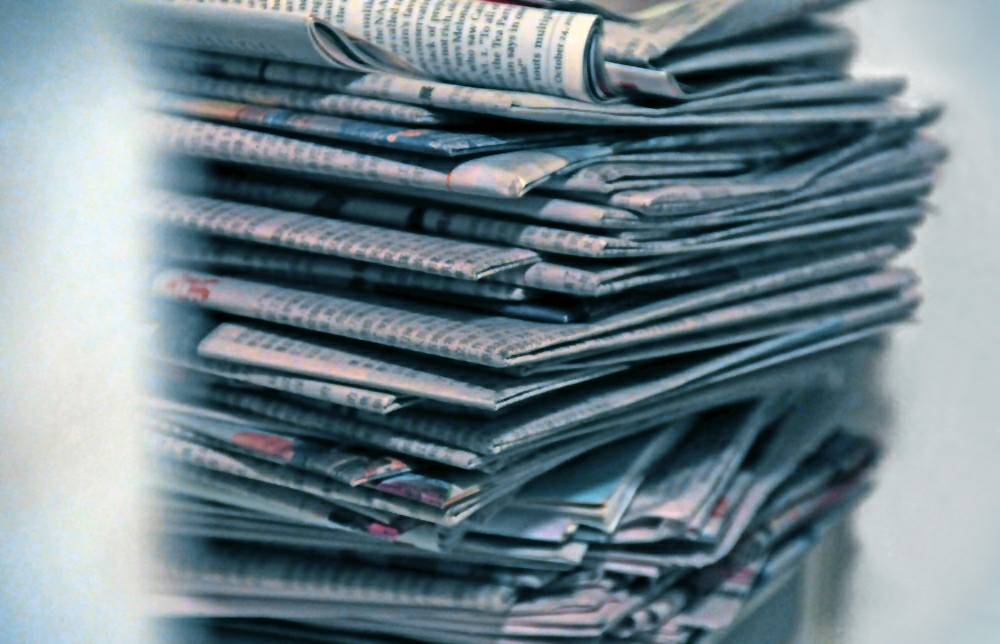 A memory – The Nevada Independent
When I first met Jeff German in the early 1980s in Las Vegas SunI was a savvy sports columnist working on my best Jim Murray-meets-Mike Royko impersonation.
German was a young out-of-town reporter/columnist trying to take Vegas by storm. He wrote as Sgt. Joe Friday spoke. If he had a sense of humor, he hid it well in his reporter's notebook.
Even back then, he prided himself on asking tough questions, and he asked a lot. Like Walter Winchell with better hair, German had a nose for news, a hard work ethic and a real knack for irritating others.
One of those he angered was Seymour Freedman, a former boxer and New York City cop who worked as a bailiff for former Strip jazz drummer turned City Court judge Seymore Brown. Along with being the judge's assistant and personal valet, Freedman was also a childhood friend of Gambino family associate Gaspare "Jasper" Speciale.
Bookmaker and telephone money lender, Speciale and his partner Bobby "The Hunchback" Barent operated the popular Tower of Pizza restaurant on the Strip. At the Tower, customers could get a pepperoni pizza with double cheese, a big plate of spaghetti and meatballs, a bet on a ball game, and a loan at street interest rates. Freedman worked for Speciale, but not as a busboy.
When German began searching the bailiff's friends, Freedman responded. At a party at the Sands, the usher threw a drink in German's face and then punched the reporter, sending him to Sunrise Hospital with a split lip that needed stitches. At the hospital, German was met by subway officer David Groover, who, along with his partner Gene Smith, had been tormented mercilessly by the reporter in the pages of the Sun.
"German looked at me and said, 'I can't take a break. I get punched in the mouth by a guy I'm writing about, and now they're sending you to investigate,'" recalls Groover, now commissioner of the Nevada Transportation Authority, "I jokingly told him that Gene Smith was on his way to help with the investigation."
When German wrote about the incident a few days later, a strange thing happened. He was really funny. Not exactly Henny Youngman, mind you, but his writing was a far cry from the starchy, stentorian tone of his usual column.
When I met him in the hallway, I greeted him effusively and complimented him on the self-deprecating humor of his article. He swallowed the whole compliment.
"Great story, Jeff," I said. "Someone should punch you in the mouth every day."
As you may have guessed, our acquaintance got off to a slow start. But I learned that German can take a punch and crack a joke.
At that time, he sat next to another promising young reporter, Scott Zamost, who was as slick as German was tough. Now CNN's senior investigative producer, like so many of German's colleagues, Zamost was stunned by news of German's recent murder, allegedly at the hands of Clark County Public Administrator Rob Telles, which the reporter was investigating. .
Zamost recalls the time the pair left work late on Christmas Eve and stumbled into a bar to find Chicago Outfit hitman Anthony Spilotro holding court with badass actor Robert Conrad. With his deadline never running out, the German asked for an interview. Although Spilotro was quite cordial, for a notorious killer he knew it was best to speak with a reporter.
Zamost went ahead and up, German until his next signing in Las Vegas, but the two stayed in touch.
"I've seen Jeff for dinner every time I've been back to Vegas — last time in 2019," he says. "He was basically the same person he was in the 80s. It's all so surreal.
In the 1980s, sports journalists worked late at Sun. Long after most of the newsroom had been emptied and City Hall and county government reporters had returned home to their families or favorite watering holes, the Sports Bureau continued to buzz to the deadline in order to wedge West Coast ball scores into the final edition. By then, the newsroom would be mostly silent, except for a surprise visit from incendiary editor Hank Greenspun. An exception to the regular nocturnal exodus was the German, at his desk, grinding.
After work in those years, it was still common to encounter the sports crowd, that heady cocktail of late-night humanity that included bookmakers, entertainers, politicians, lawyers, casino workers and the rogue element. As a sports columnist and later Metro columnist at Review-JournalI sometimes saw the German in this crowd, working his sources between sips of beer.
He was a constant presence around the courthouse. If there was a big trial, German was sure to have a piece of the story and sometimes the whole thing. A tireless digger, he was hard to beat. Although I sometimes cringed at the stories he wrote to please management, his work ethic was undeniable.
These days, as the community tries to come to terms with a senseless and vicious act of violence committed against a dedicated journalist doing his job, memories are flooding in for German. Geoff Schumacher, a longtime Las Vegas journalist and author now vice president of the Mob Museum, considers German a friend — not that the relationship has always been easy.
When Schumacher landed at The Sun in 1988 fresh out of college, so new to the business, he laughed, he didn't recognize Hank Greenspun: "The undisputed editorial star at the time was Jeff German . Jeff was an investigative reporter and columnist, and he took on the biggest stories in town. When I became the Sun's city editor, technically I was Jeff's supervisor, but it didn't really work out that way. Its main boss was Mike O'Callaghan, the former governor of Nevada who was the newspaper's editor. When Jeff was rendering his stories and columns, we could argue over word usage or punctuation, but that was about it.
"Jeff was a tenacious reporter. When he identified a story he wanted to pursue, he was relentless in his desire to get the story — and get it first.
He was often the first and did not hesitate to call him back.
Some have called German selfish, and I think that's true. But after decades of delay, I've met few journalists — and no columnists — who didn't believe their literary gems and topical revelations were essential reading to be enshrined for posterity.
His friend Schumacher said: "As a young man, Jeff could be gruff at times, perhaps a trait that came with being an aggressive reporter who had to deal with a lot of people who wouldn't tell him what was going on. really. But overall he was a nice guy.
Schumacher left the Sun after a decade, but the two teamed up again in 2021 in association with the RJ for the popular "Mobbed Up" podcast. At 69, German served as narrator and lead reporter for the series, and the result is a significant contribution to Las Vegas history.
Daily journalism is a difficult profession, which uses the dedicated like a pencil n°2. Like many others, over time I have come to appreciate Jeff German.
Even after four decades, he never stopped knocking.
John L. Smith is a longtime author and columnist. He was born in Henderson, and his family's roots in Nevada date back to 1881. His stories have appeared in Time, Readers Digest, The Daily Beast, Reuters, Ruralite, and Desert Companion, among others. He also offers weekly commentary on Nevada public radio station KNPR.